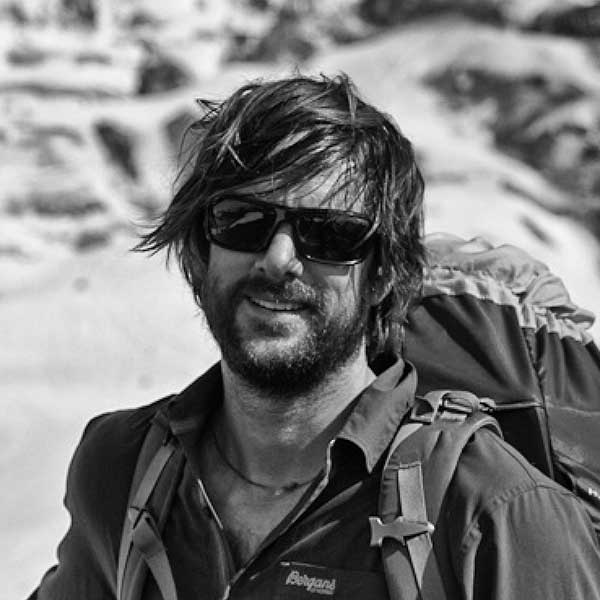 Ryan is one of the world's premier mountain climbing and polar ski guides. His resume includes guiding the Seven Summits on over 50 occasions to the various summits.
His background includes 26 expeditions to the Himalayas, including nine expeditions to Mt. Everest (7 personal summits), leading groups to the summit via both the Tibet and Nepal sides. Expeditions to Cho Oyu (3 times), Lhotse (2 times), Manaslu (3 times), Dhaulagiri, Ama Dablam and 7,200 meter Pumo Ri in Nepal.
He has also led expeditions to K2, Broad Peak (2 times), and Gasherbrum II in the Karakoram Himalaya of Pakistan. A team unsupported West to East ski traverse of Greenland expanded his interests into the polar regions. Then in 2010, Ryan and Cecilie Skog completed a 1,117 mile/1,800 kilometer Antarctic ski expedition over 70 days from Berkner Island in the Ronne/Filchner Sea to the South Pole, continuing to the Ross Sea to complete the first ski traverse of continental Antarctica without resupplies or the use of kites.
He and Eric Larsen skied unsupported to the North Pole in Spring 2014, completing the journey in 53 days, making Ryan the first American to complete the True Adventurers Grand Slam with unsupported and unassisted full ski trips to both poles.
He is the first American to ski unsupported and unassisted coastal start trips to both poles and has also guided clients twice on unsupported full South Pole ski trips. A 44-day trip to the South Pole via the Messner/Fuchs route and a 53-day trip to the South Pole via the Hercules Inlet route. He has also guided multiple Last Degree Ski trips. Ryan has a Polar Guide certification with the International Polar Guides Association (IPGA), has a Wilderness First Responder certification, the American Institute of Avalanche Research and Education (AIARE) Level II certification. He has a B.S. degree in Geology.
The Mountain Professionals Team