Trip Information
Dates: February 23 – 27, 2022
Cost of Trip: USD $1,900
Trip Begins in Denver, USA
Join IPGA Master Polar Guide, Ryan Waters, on a Last Degree Polar Ski Prep Course in the U.S.  This course is designed as a primer for the South Pole Last Degree expedition.  For adventurers who are planning to take on the North and South Pole Last Degree trips, we suggest a progression of this training, followed by the South Pole trip, then the North Pole trip.
If the North Pole trip would come first in your personal schedule, we suggest taking our more in depth Polar Training in Minnesota as a prequel to that expedition.
Contact us for information regarding the training course which will be held each winter season.

Let Mountain Professionals take you there
Want to learn more about our Polar Training for Last Degree Ski Trips, with Master Polar Guide, Ryan Waters? Contact us today and we will give you all the info you need.
Trip Description
Join Mountain Professionals Polar Adventurer and Expedition Guide Ryan Waters for a 5-day immersion into the world of winter travel and polar expeditions. Learn valuable skills and techniques that will allow you to travel comfortably, safely and efficiently in cold and snow. Special emphasis is placed on learning the necessary skills and systems required to join a South Pole Last Degree Ski Trip. Based out of a remote cabin, this course is designed to teach the skills associated with modern-day polar travel while completing a 'mini' expedition. After spending the first two days alternating between indoor instruction and outdoor practicals, students will embark on a three-day traverse of realistic polar conditions. With temperatures well below zero and conditions similar to the poles, this adventure will provide a challenging, yet safe, opportunity to experience the many facets of a Last Degree Ski trip.
Topics covered
Polar Travel Philosophy, Fitness and Training, Logistics, Explanation of Navigation, Daily routines and Travel Techniques, Clothing Layers, Equipment, Communications, Tent Safety, and Last Degree Trip menus.
Upon completion of the course, participants will receive a certificate of completion (to be used as reference) and should be prepared for a South Pole Last Degree Expedition.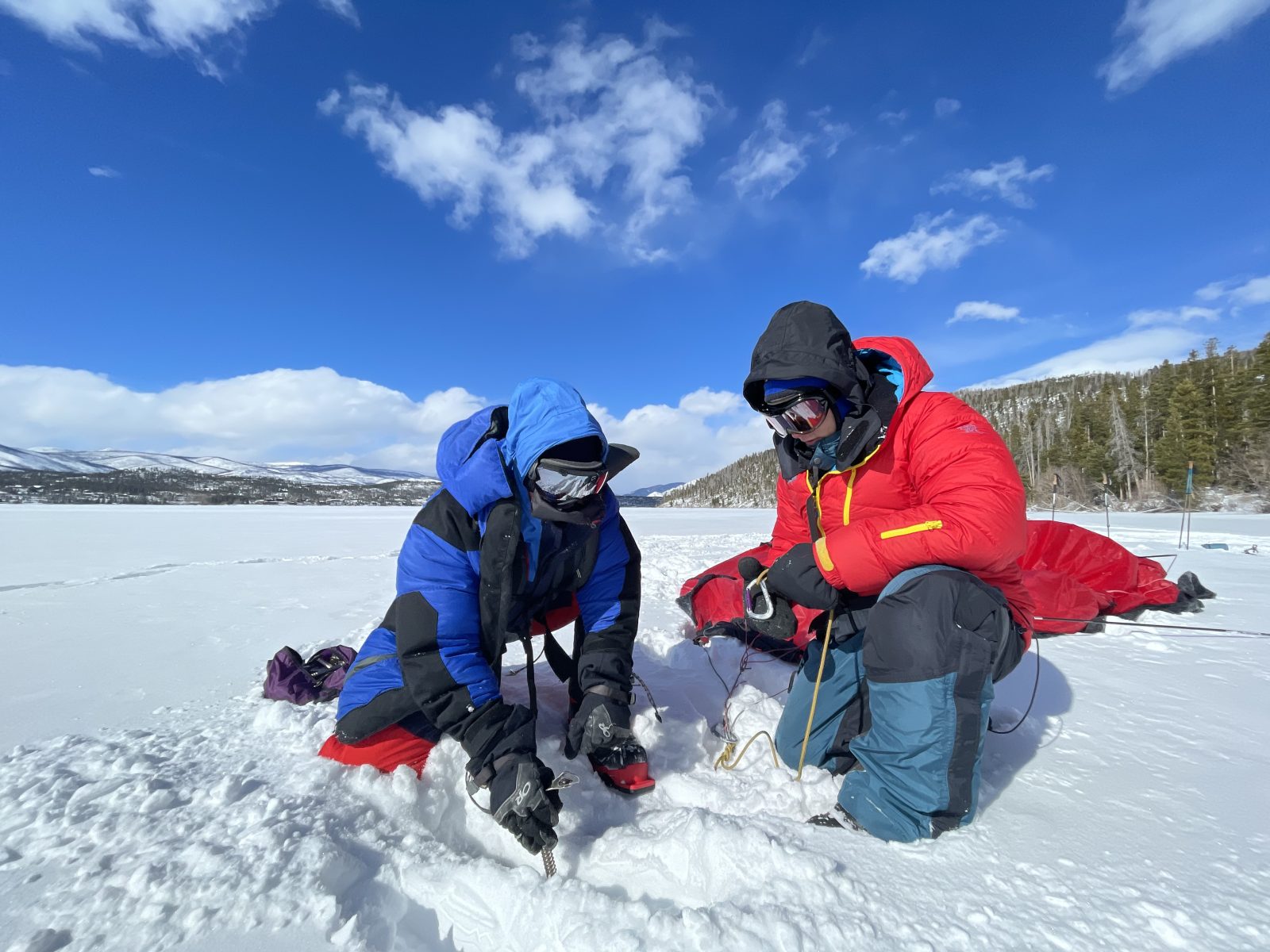 About Ryan Waters (Expedition Instructor/Guide)
In 2010, Ryan Waters and Cecilie Skog completed a 1,117 mile/1,800 kilometer Antarctic ski expedition over 70 days from Berkner Island in the Ronne/Filchner Sea to the South Pole, continuing to the Ross Sea to complete the first ski traverse of the Antarctica mainland, without resupplies or the use of kites. He and Eric Larsen skied unsupported to the North Pole in Spring 2014, completing the journey in 53 days, making Ryan the first American to complete the True Adventurers Grand Slam with unsupported and unassisted coast to pole trips to both poles. He is the first American to ski unsupported and unassisted coast to pole trips to both poles. He has guided clients on a 44 day coastal start unsupported Messner/Fuchs route and 53 day coastal start, unsupported Hercules Inlet route trips as well as several Last Degree trips to the South Pole. Ryan has a Master Polar Guide certification from the IPGA.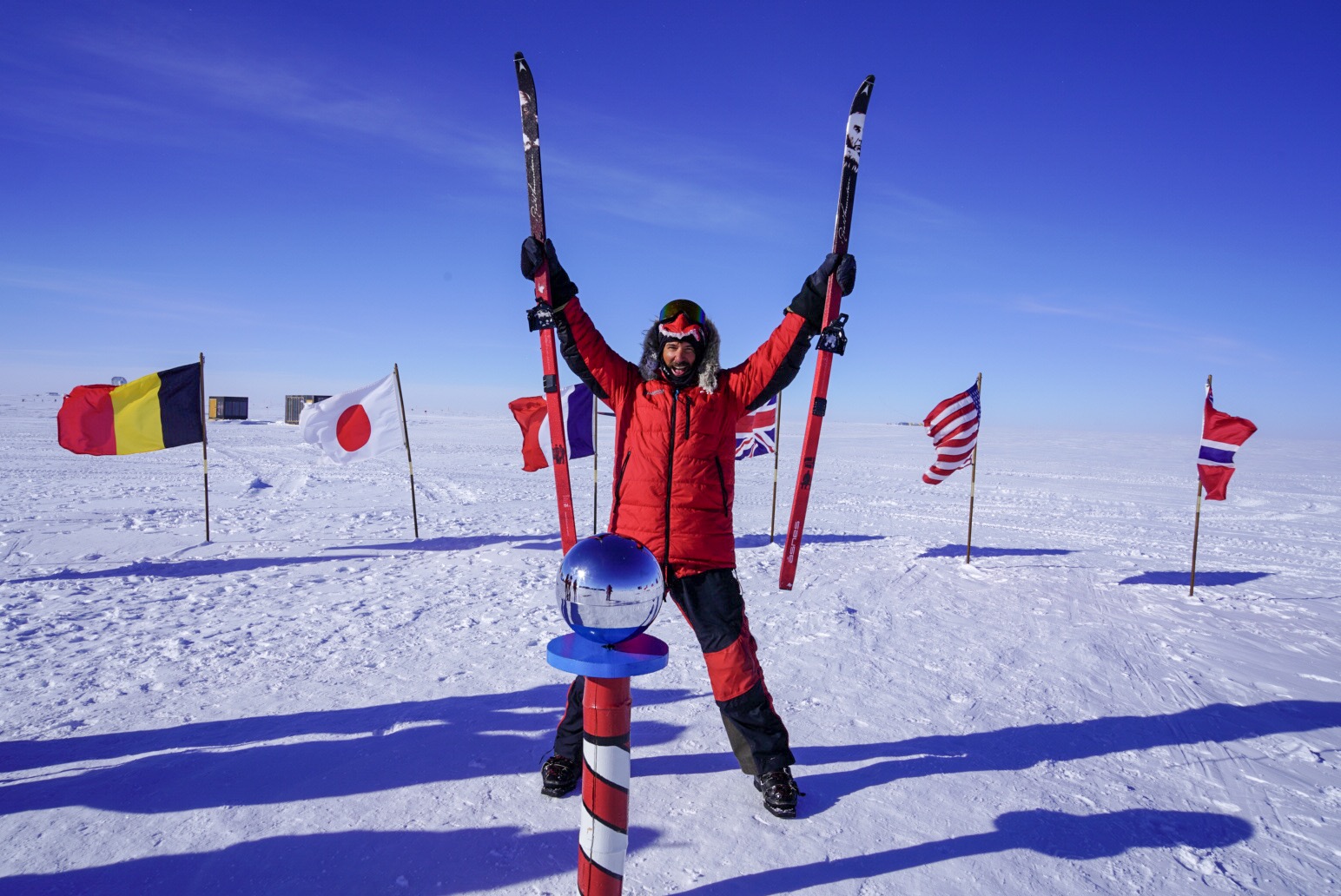 Trip Itinerary
Day 1. Arrive at trip start location, Denver International Airport, Pickup provided and transfer to training location. Course Overview and focus on all tent setup skills for polar travel outside the cabin. Gear and clothing check. Sleep in Tents.
Day 2. Morning meeting. Introduction to clothing systems, layering. Discussion on skis, bindings, boots system. Introduction to sleds, pulling harness, and sled packing. Practice skills on skis with sleds. Evening discussion on South Pole Last Degree food menu and packing.
Day 3. Finalize equipment for mini expedition on frozen lake. Depart after lunch for ski trip. Practice ski skills, personal layering systems, travel structure, and navigation. Focus on Camp Setup and living in the tents.
Day 4. Continue to practice ski skills and camp take down/setup. Discussion on Stoves and safety. Discussion on communications and maps with compass.
Day 5. Morning camp take down, sled packing practice, personal packing systems, and then ski back to cabin by mid-day. Pack all expedition and personal items back into transfer and drive back to Denver.
Photo Gallery
Trip Costs
Trip Cost Includes
Mountain Professionals polar instructors.
Accommodations on trip in tents and in small lodge for meetings.
All transportation, according to the program.
Personal specialized gear – sleds, pulling harness, skis, bindings.
All meals according to the program while at the training site and on the ski trip.
Group equipment, tents, stoves, safety, etc.
Navigation equipment, compasses, GPS, maps.
Communication, satellite phones,
Price does not include
Airfare to and from trip start in Denver.
Food, beverages, while in transit to the training site.
Ski Boots, Rentals may be available.
Personal clothing and equipment.
Expenses of personal nature.