Trip Information
Dates: October 21-31, 2023
Carstensz Pyramid Expedition Cost: USD $19,900
Trip begins in Bali, Indonesia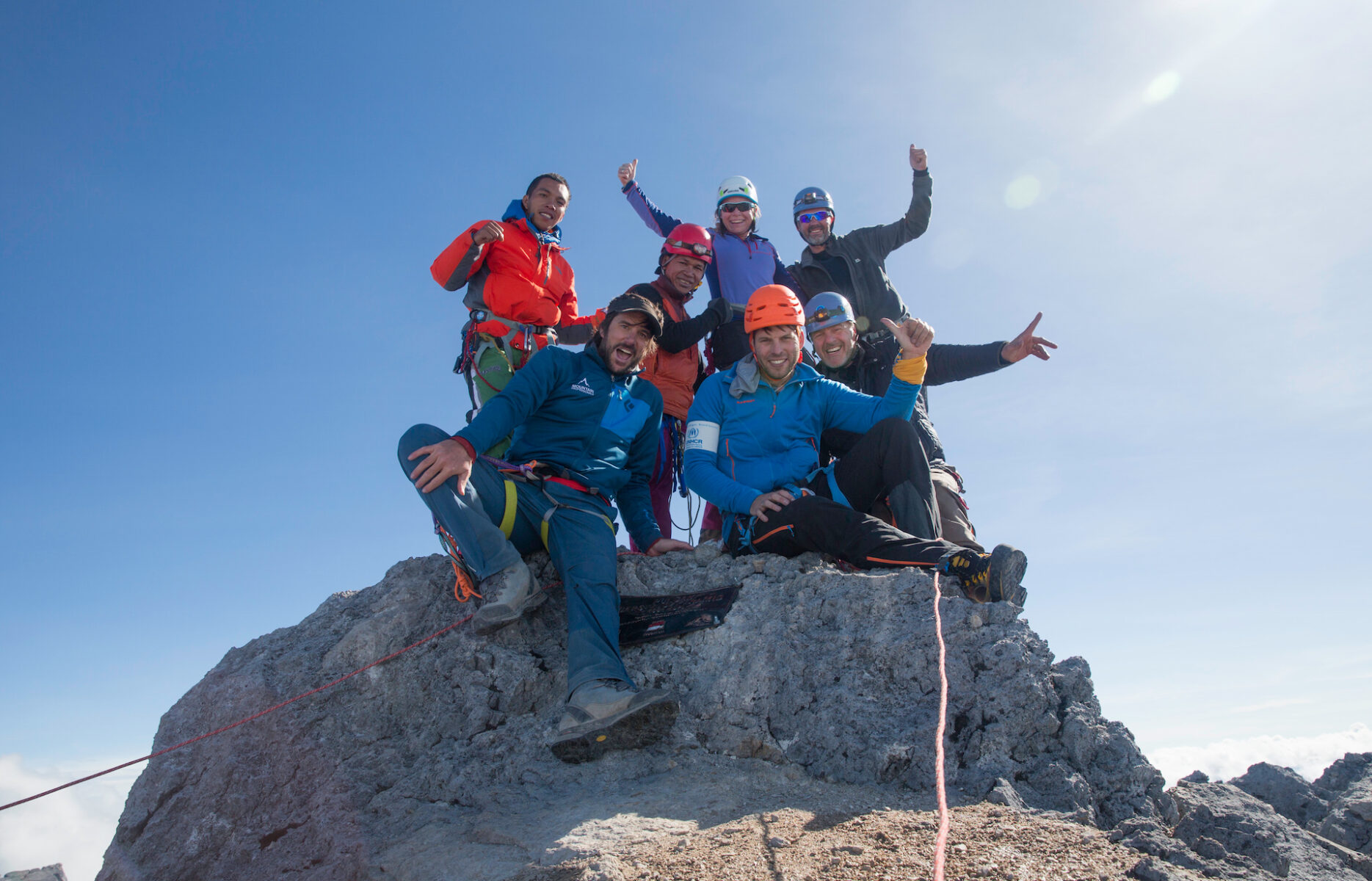 Our Carstensz Pyramid Expeditions for the 2022 Season
Highlights of our Carstensz Pyramid Expeditions for the 2022 seasons include:
We utilize Helicopter transfers to and from Base Camp
Climb one of the least attempted and exotic peaks of the Seven Summits
Carstensz Pyramid Expedition begins and ends in beautiful Bali, Indonesia
Carstensz veteran American and Indonesian staff that have successfully led all previous trips with 100% Summit Success
Let Mountain Professionals take you there
Want to learn more about climbing Carstensz Pyramid, the highest mountain in Oceania? Contact us today and we will give you all the info you need.
Photo Gallery
Highlights of our Trip
Highlights of our Carstensz Pyramid Expedition
We utilize Helicopter transfers to and from Base Camp
Veteran American mountain guides ensure seamless delivery and safety procedures
Domestic flight to and from Timika is included in the trip cost
Emphasis is placed on providing high end logistics, staff, equipment and services to a small team of climbers
Accommodation in Bali Hotel before the domestic flight
Carstensz Pyramid Expedition Description
Trip Description
Carstensz Pyramid, or Puncak Jaya as it is known locally, is located on the island of Papua. It is a mountain of beautifully pocketed limestone that shoots abruptly out of a very dense forest. It is widely considered by the mountaineering community to be the true "Seventh Summit" covering the Australia/Oceania swath of earth for those trying to climb the highest mountain on each continent.
The Mountain Professionals Difference
Mountain Professionals has run successful expeditions to Carstensz Pyramid since 2010 with 100% summit success. The teams typically reach the summit of the mountain in a relatively short time period with the use of the helicopter access to base camp. We specialize in running helicopter assisted trips to Carstensz Pyramid.
This trip was unforgettable! Being able to have the experience of trekking in Papua made the trip and by helicoptering into the mountain, made it more manageable for my schedule. Experiencing the people and villages in Papua was epic and the smooth logistics Ryan provided can't be beat!

Chris B.
Carstensz Pyramid is regarded as one of the more technically difficult of the Seven Summits, but climbers with basic rock climbing knowledge, knots, and rappelling will not have difficulty with any of the terrain. The route is a wonderful alpine rock climb that includes scrambling on 4th class rock terrain, ascending fixed ropes with the use of an ascender and rappelling skills. Being equatorial, there is little variation in the mean temperature during the year and the glaciers on the surrounding peaks fluctuate on seasonal basis only slightly.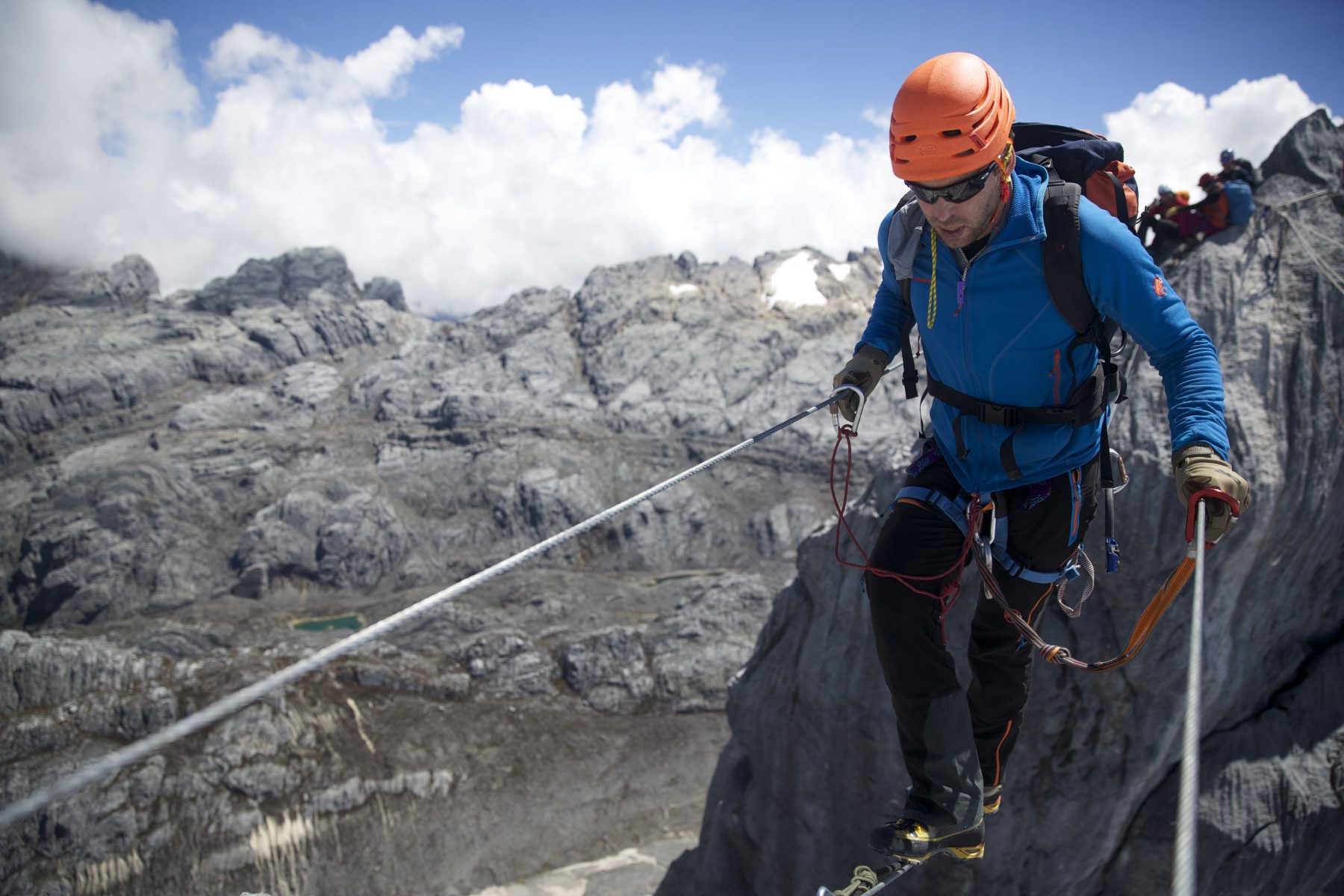 Carstensz Pyramid Expedition Logistics
We believe in maximizing our chances on the mountain, with conservative acclimatization, high staff to client ratios, including local guides from our logistics partners in Indonesia, and top-notch base camp and in country helicopter services. For many, this is the trip of a lifetime, for others it may be the first of many more high altitude adventures to come. Carstensz is considered by most to be the mountain that reigns as the biggest prize in the region and of course the interest of those who would like to climb the highest peak on each of the seven continents.
Our in country logistics partner is one of the adventure tour consultants in Indonesia that hold a special release to operate the Carstensz Pyramid logistics with the expedition program and private charter by helicopter transfer to Base Camp.
We utilize high quality tents, food, climbing gear and recognize the importance of the clients overall experience on and off the mountain. While on Carstensz you will be climbing alongside our professional international mountain guides that maintain high safety standards and will manage the overall expedition expedition flow as well as the local staff.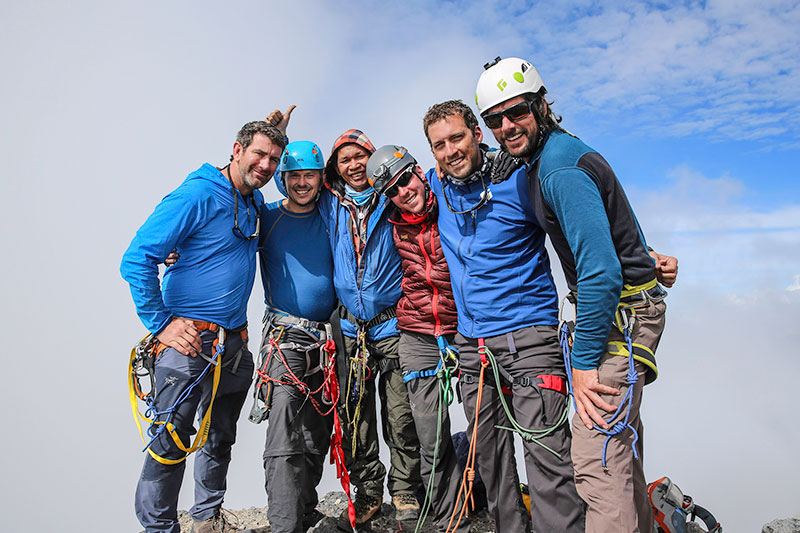 Recent Trip Results
Recent Trip Results
March 2018 – 100% Summit
October 2016 – 100% Summit
October 2015 – 100% Summit – Dispatches
March 2015 – 100% Summit – Dispatches
October 2014 – 100% Summit – Dispatches
November 2010 – 100% Summit Success
We have upcoming expeditions to Carstensz Pyramid with Helicopter transfers to and from base camp which allows fast access and avoids extensive treks into the mountain. We are one of the few companies offering helicopter trips to Carstensz Pyramid.
Projected Itinerary
Projected itinerary helicopter in and out
Day 1: Arrive in Bali International airport. Rest in our hotel the Novotel Bali Airport, for easy transition directly attached to the airport. Dinner and team briefing.
Day 2: Take an early morning domestic evening flight to Tamika in Papua on Garuda Airlines direct flight. Hotel accommodations at the new and very modern Grand Mozza Hotel Timika.
Day 3: Timika to Carstensz Pyramid Base Camp via helicopter flight. Move into camp and go on an acclimatization hike around the Yellow Valley area.
Day 4: Acclimatization hike near base camp with training on the route and rest for summit
Day 5: Summit Day
Day 6: Reserve Summit Day
Day 7: Early morning pickup via helicopter and return to Timika.
Day 8: Return Domestic Flight to Bali or Reserve day for delay. Overnight in hotel.
Day 9 and 10: Reserve days in schedule for any delays.
Day 11: Transport to Bali Airport for your return international flight.
Carstensz Pyramid Expedition Trip Costs
Trip Cost Includes
Mountain Professionals mountain guides.
Relax in the new and very modern Bali Novotel Hotel on arrival night.
Accommodation in Bali and Timika on a twin sharing basis.
Transfer to and from Basecamp, via helicopter transfers.
Round trip non-stop domestic airfare to and from Timika on Garuda Airlines.
Assistant guides and cook.
Meals outside of Bali, base camp dining tent, and personal tents.
Group climbing equipment, safety and communications gear.
All group permits for climbing and personal Indonesia entry permissions.
Price does not include
Items of personal nature, individual travel costs, delays, taxis, etc.
Personal Indonesia entry visa.
Personal clothing or gear.
Hotel nights in Bali if extra days are not used.
Alcoholic drinks and personal snacks.
Required Travel/Trip Cancellation Insurance.
Staff gratuities.