Trip Information
Dates: August 31 – October 9, 2023
Cost: USD $33,000
Trip begins in Kathmandu, Nepal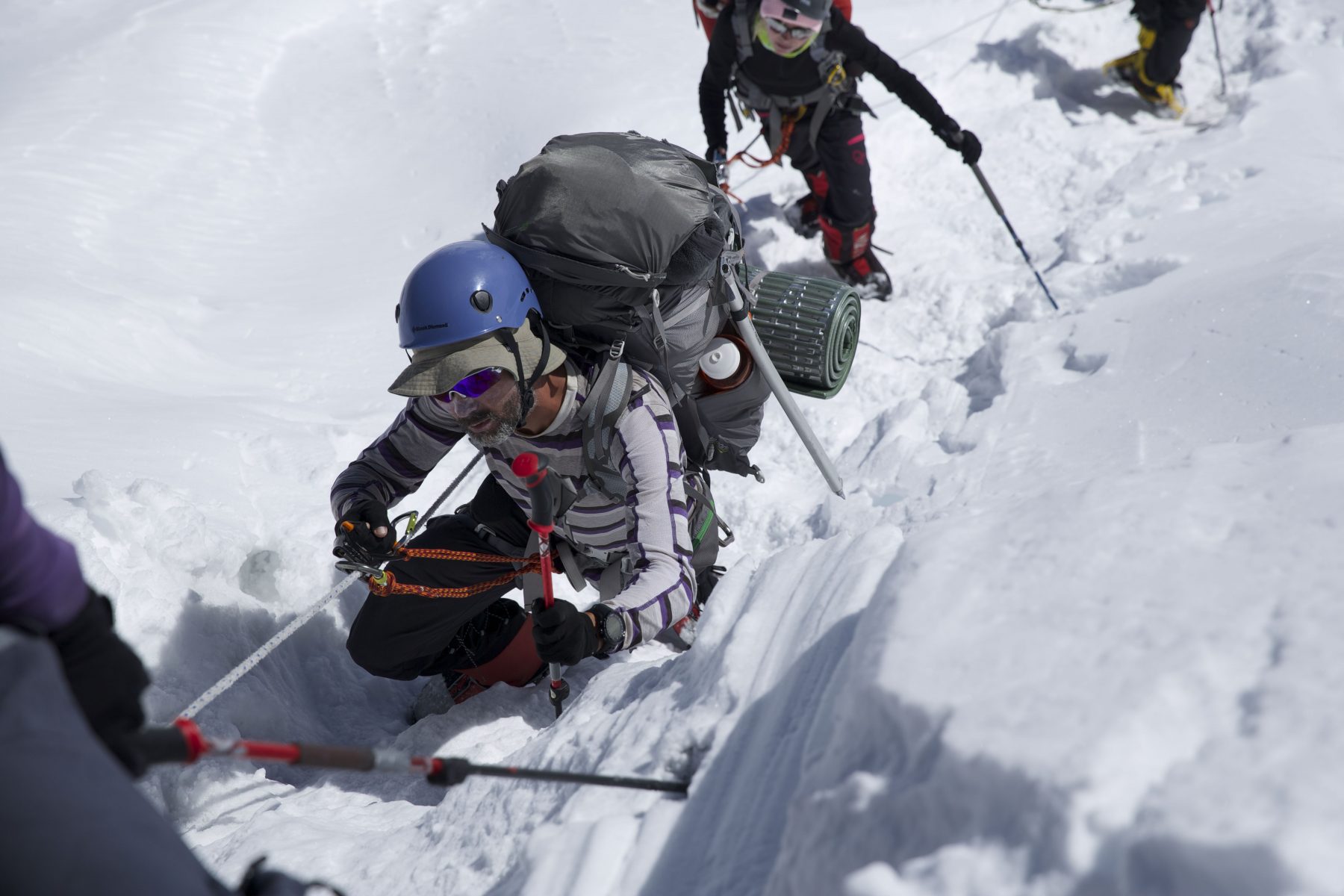 Our Shishapangma Expedition for the autumn 2023 season
Join the Mountain Professionals experienced guide staff on an expedition to climb Shishapangma during our Himalayan Fall expedition. On this epic expedition, we'll be tackling the classic climbing route on the world's 14th highest 8,000 meter summit. Considering taking on some of the biggest peaks in the world? Shishapangma is a great first 8,000 meter mountain. We are already accepting interested climbers for 2023!
This will be a fully supported expedition with rope fixing by our on-mountain staff. As such, our team goal is to reach the true summit with rope fixing by our western guide and Sherpa staff. During our expedition, top logistics will be provided throughout the trip from Kathmandu to Shishapangma mountain camps. Our guide staff will include Himalayan veteran western guide Ryan Waters (6 x Everest Summits, 14 summits of 8,000m peaks) and our Sherpa staff; all of whom have over 15 years experience leading successful trips on multiple 8000m mountains.
Let Mountain Professionals take you there
Want to learn more about climbing Shishapangma, the fourteenth highest mountain in the world? Contact us today and we will give you all the info you need.
Highlights of our trip
1:2 climbing Sherpa to client ratio
Oxygen Included in the trip cost
Veteran American mountain guide staff with over 15 years of guiding in Nepal, to ensure seamless delivery of logistics and a focus on safety procedures
Communications tent with access to satellite phone, wifi and email, dispatches of the team progress on our news site
Emphasis is placed on providing high end logistics, staff, equipment and services to a small team of climbers
Private Accommodation in Kathmandu at the Aloft Hotel by Marriott
Trip Description
Trip Description
We are excited to launch an expedition to climb Shishapangma, the 14th highest mountain in the world. Our goal is to climb the only 8,000m peak fully in Tibet via the "northern route" first climbed by a Chinese team in 1964. This is a true "big mountain" Himalayan expedition that involves a mixture of glaciated climbing on moderate to steep terrain and a stunning summit ridge between the fore-central summit and true summit.
Our trip consists of a high western staff to client ratio, 1:2 Sherpa to client ratio, and a small team mentality. Most importantly, we feel that this is a huge advantage in your summit chances and is backed up by our previous high percentage of summit success.
Shishapangma Expedition Overview
The normal route of Shishapangma in Tibet is one of the classic routes and considered to be one of the least difficult 8,000m climbs. That being said, it is certainly a challenging endeavor in the Himalaya.
We access Tibet via Kathmandu. First, we begin our overland journey in 4×4 Land Cruisers staying in small towns. We eventually reach Base Camp via 4 x 4 at an elevation of 5,000m and stay for a couple nights to acclimatize. Then, the route continues with a trek to advanced base camp at 5,500m, while our Yaks bring our expedition equipment to our new Base Camp for the climb. The route consists of mostly moderate terrain on varying glaciated mountain slopes climbing over several rises and short steep sections. That's why the key to a successful ascent of Shishapangma is patience, good organization of logistics, and perseverance.
Shishapangma Expedition Logistics
We'll meet in Kathmandu, Nepal for our team organization and final preparations. Then, we spend two full days in the city to rest, visit local sights, and obtain our Visas for entry into China. After that, we'll take an 4 x 4 Land Cruisers to the border of Nepal and Tibet. Once transitioning into Tibet we continue a 4-day drive to base camp with acclimatization nights. Our goal is to reach the 5,000m base camp feeling strong and ready to begin the climb. We stop in several small towns along the way to acclimate.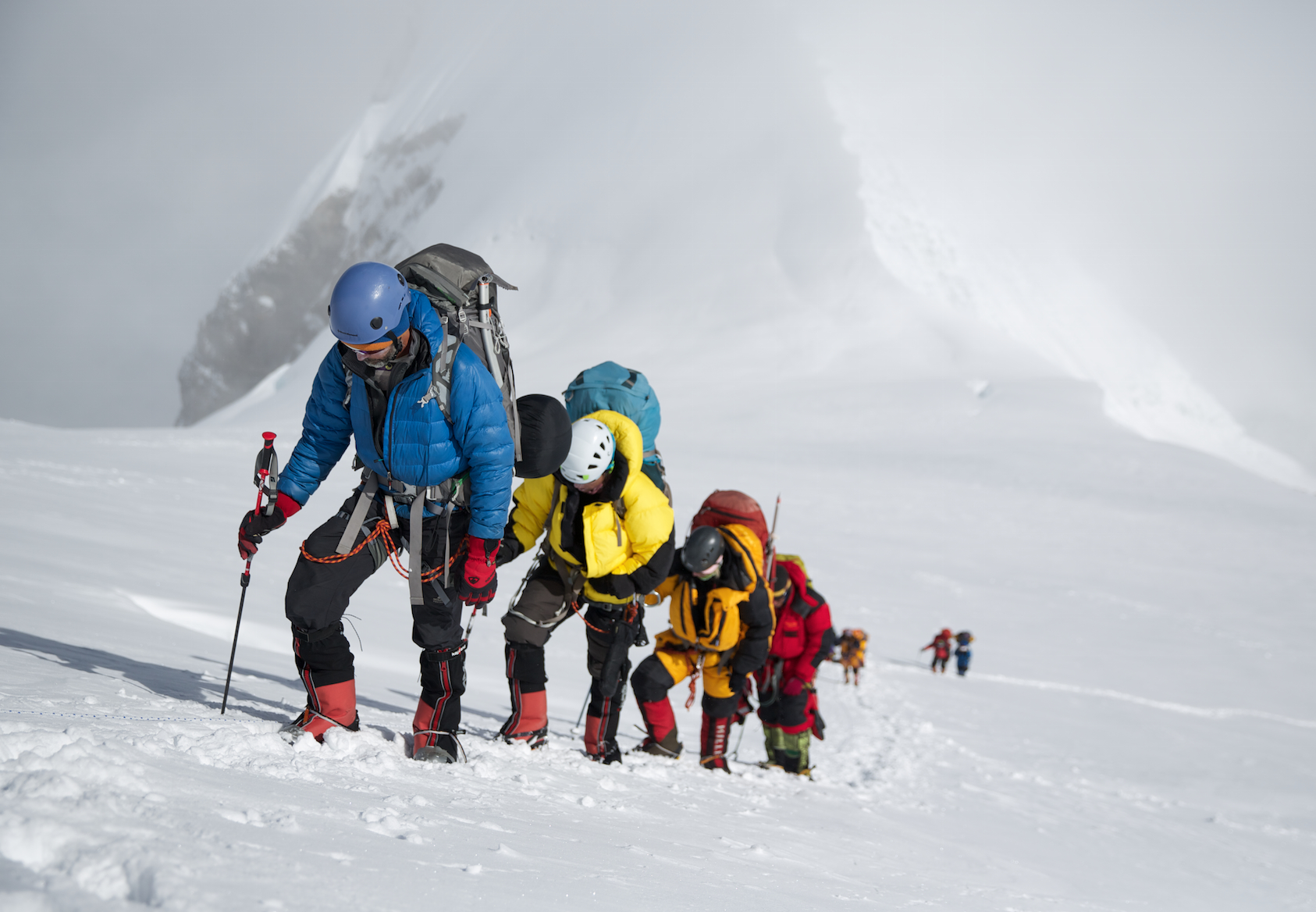 The route from Advanced Base Camp climbs through moderate glacier slopes to the shoulder at Camp 1 at 6,400m. After sleeping in C1 we return to Base Camp for a rest and begin our planning for the next climb to the higher camps. Then, we return to the upper mountain, stopping in C1 and then climbing a steep step with a slow ambling rise to Camp 2 at 7,000m. After sleeping in C2 for several days we do another acclimatization climb up towards camp 3 before we return to Base Camp. Our last foray up the mountain brings us to the to Camp 3 at around 7,500m. This will be our highest sleeping night in preparation for the summit push.
On summit day we climb from our Camp 3, up through a mix of several moderate snow rolls and narrow ridges that take us to the central summit. We traverse for about 2 hours more across the narrow ridge to the true summit of Cho Oyu at 8,013m.
Prospective team members should have experience on 6,000m and 7,000m mountains and be comfortable on steep exposed terrain. Having experience on 8,000m peaks is a plus. Though our goal is to reach the true summit, this will require safe rope fixing conditions, so climbers should be flexible and determined regardless of the upper mountain conditions.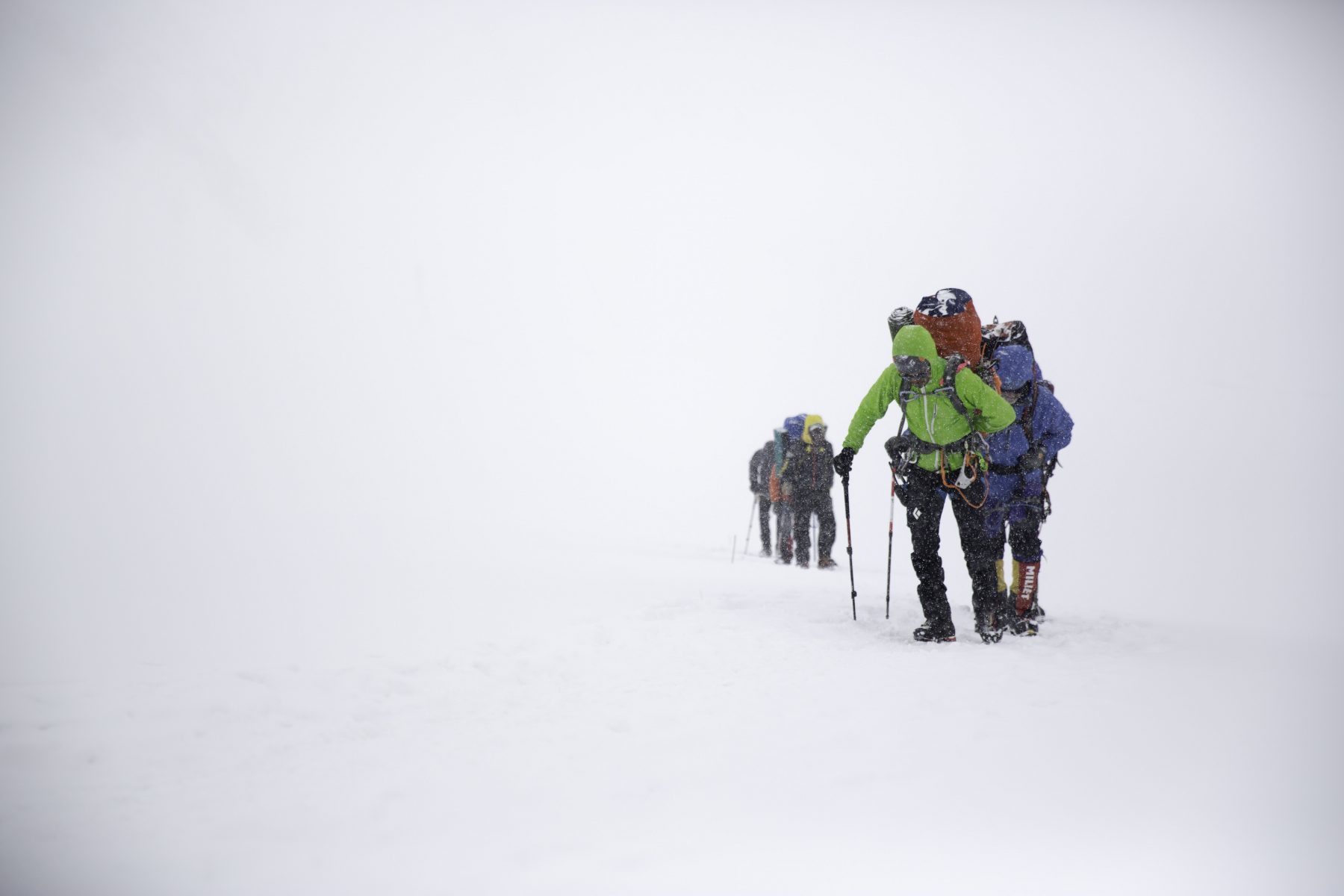 Projected Shishapangma Itinerary
Day 1: Arrive at Kathmandu Tribuvan International Airport. Transfer to Aloft Hotel (Welcome Dinner)
Day 2: Relax and enjoy the vibrant city of Kathmandu. Getting Visa and preparation.
Day 3: Drive to Timure (1,750m/5,740ft)
Day 4: Drive to and cross Tibetan Border, overnight in Kyirong (2,700m/8,900ft)
Day 5: Acclimatisation day in Kyirong
Day 6: Drive to New Tingri 4,300m.
Day 7: We will take a rest and acclimatization day in New Tingri.
Day 8: Drive to Chinese Base Camp at 5,000m.
Day 9: Rest day in Base Camp with acclimatization.
Day 10: Rest Day in Base Camp.
Day 11: We make our way trekking to Advanced Base Camp at 5500m.
Days 12-35: Climbing period and Summit Window.
Day 36: Advanced Base Camp.
Day 37: Advanced Base Camp Breakdown and trek back to the road at Base Camp.
Day 38: Early morning drive to the border at Zhangmu.
Day 39: Return to Kathmandu. Evening Celebration Dinner.
Day 40: Depart from Kathmandu.
Trip Costs
Trip cost includes
Mountain Professionals guides.
1:2 Nepali Sherpa climber to client ratio.
Expedition permits.
Three nights shared accommodation in the Kathmandu at the Aloft Hotel.
Full board on twin sharing basis in Tibet and Approach Drive.
All transportation in as per itinerary.
Yaks, porters, and guides to and from Base Camp.
Sherpa cooks, kitchen and climbing staff at BC; equipment allowances, daily wages, insurance, and food.
Carry bonus for Sherpa staff.
Wifi in Base Camp via Thuraya XP
Heated and Carpeted- Dining tent, full kitchen, shower and toilet tents, chairs and tables at BC and C2; Espresso/Coffee, comfortable BC environment and highest quality food served in the Himalaya.
Imported US and European food at BC; equipment allowances, daily wages, insurance, food and lodging for Liaison Officer and Interpreter,
all route fixing costs.
Group climbing equipment, high altitude tents, stove and fuel; high altitude food imported from the United States.
Two way radios and VHF BC to mountain communications; full BC satellite phone communication setup.
2 bottles of oxygen, plus high camp sleeping O2 and use of mask and regulator.
Comprehensive medical supplies and Wilderness EMT/First Responders.
Chinese Government Fees
Weather Reports.
Price does not include
International airfare to and from Kathmandu.
Meals in Kathmandu, outside of team dinners before and after expedition.
Drinks, laundry, postage, telephone calls and all other items of personal nature.
Nepal and China visa and re-entry visa, Kathmandu airport departure tax; personal travel.
Personal climbing clothing and equipment.
Travel/Trip Cancellation and Rescue Insurance (required).
Staff gratuities.