Mountain Professionals is the only boutique guide service that leads expeditions to all seven summits, and the North and South Poles. We believe in a tailored approach to expeditions with an emphasis on education, safety, and inspiring our clients to achieve their goals.
Our team of senior guides believe in a smaller group size, higher quality client care, and educational components to each trip. We seek to instruct clients both in the progression of their mountain craft, and in local knowledge. We are purveyors of unique experiences that blend the joys of climbing with an appreciation for the cultures and regions it brings us in contact with.
Guides
Ryan Waters
Director of Operations / Guide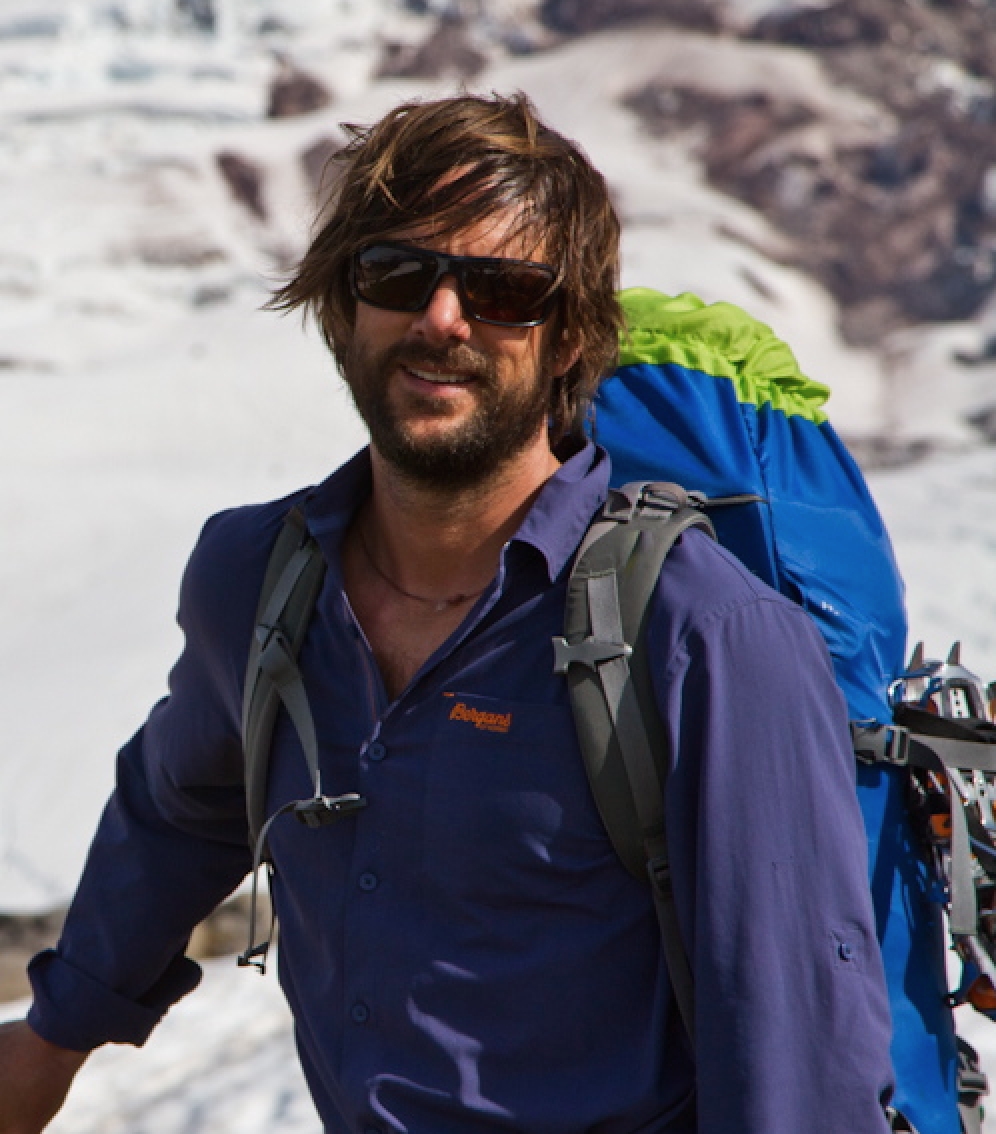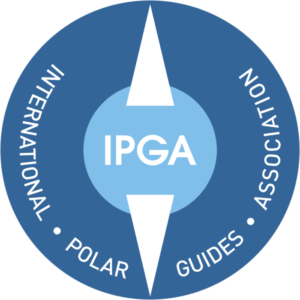 Ryan is one of the world's premier mountain climbing and polar ski guides. His resume includes guiding the Seven Summits on over 50 occasions to the various summits. His background includes 24 expeditions to the Himalayas, including seven expeditions to Mt. Everest (5 personal summits), leading groups to the summit via both the Tibet and Nepal sides. Expeditions to Cho Oyu (3 times), Lhotse (2 times), Manaslu (3 times), Dhaulagiri and 7,200 meter Pumo Ri in Nepal. He has also led expeditions to K2, Broad Peak (2 times), and Gasherbrum II in the Karakoram Himalaya of Pakistan. A team unsupported West to East ski traverse of Greenland expanded his interests into the polar regions. Then in 2010, Ryan and Cecilie Skog completed a 1,117 mile/1,800 kilometer Antarctic ski expedition over 70 days from Berkner Island in the Ronne/Filchner Sea to the South Pole, continuing to the Ross Sea to complete the first ski traverse of Antarctica without resupplies or the use of kites to the ice shelf. He and Eric Larsen skied unsupported to the North Pole in Spring 2014, completing the journey in 53 days, making Ryan the first American to complete the True Adventurers Grand Slam with unsupported and unassisted full ski trips to both poles. He is the first American to ski unsupported/unassisted full length trips to both poles and has also guided clients twice on unsupported full South Pole trips. A 44 day full trip to the South Pole via the Messner/Fuchs route and a 53 day full trip to the South Pole via the Hercules Inlet route. Ryan has a Master Polar Guide certification with the International Polar Guides Association (IPGA), has a Wilderness First Responder certification, the American Institute of Avalanche Research and Education (AIARE) Level II certification. He has a B.S. degree in Geology.
Dave Elmore
Expeditions Manager / Guide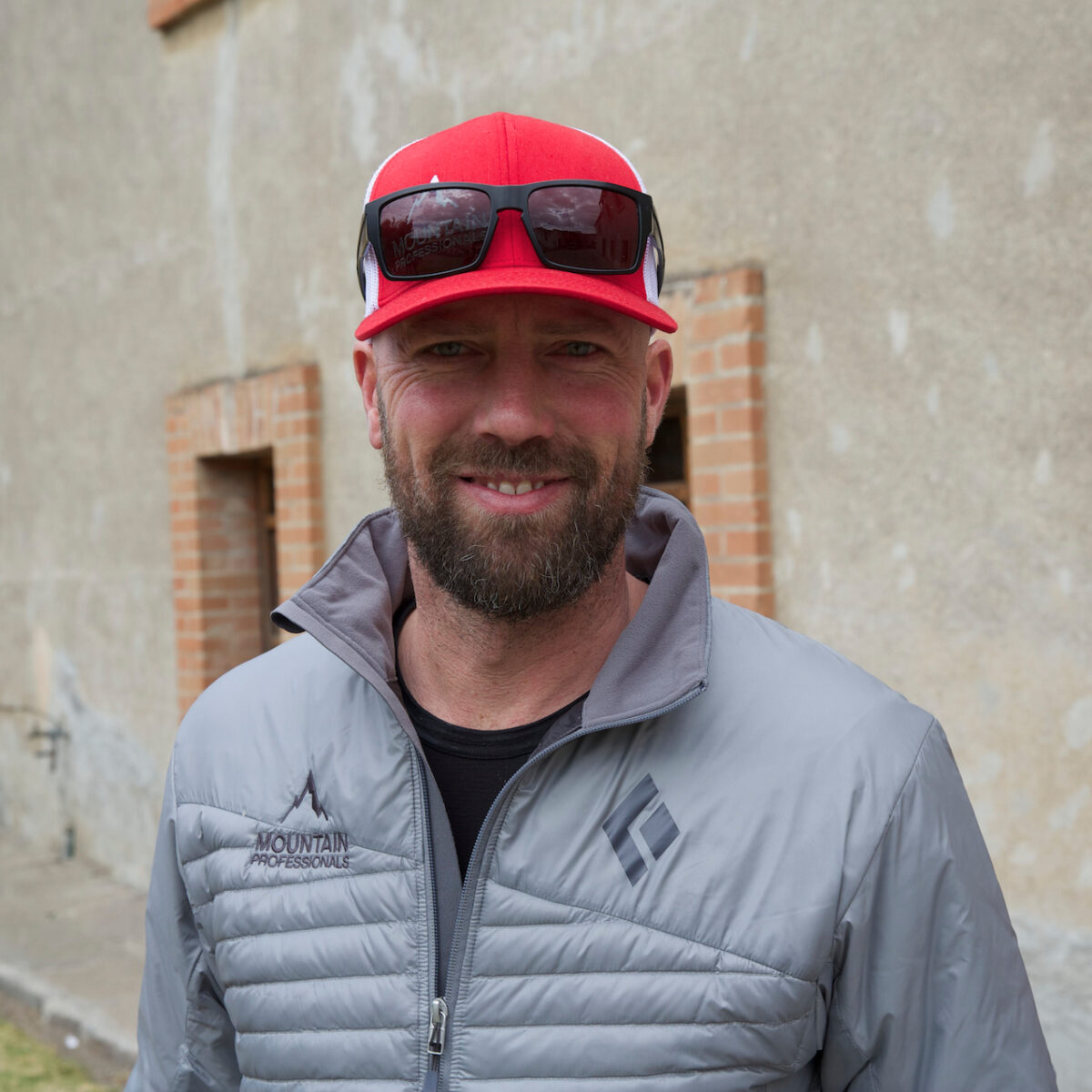 Dave has been working as a professional guide for over fifteen years. His experience includes working as lead staff trainer for Outward Bound, Patagonia Program Director, and Director of Safety. Dave has developed a deep understanding of risk management and how to safely deliver mountain expeditions. Dave is well versed in alpine, rock, and ice climbing, having trained with the American Mountain Guides Association. Additionally, Dave is a certified American Institute for Avalanche Research and Education (AIARE) Level II and Wilderness First Responder. Dave's guiding resume includes multiple trips to Vinson, Aconcagua, Elbrus, Kilimanjaro, Ama Dablam, Gasherbrum II, Rocky Mountains and Cascades. Dave was recognized by the Pakistan Military for his role in a rescue from high on Gasherbrum II in 2007. Dave has B.S. degrees in Environmental Science and a M.S. in Natural Resource Management. He lives in Boulder, CO.
Eric Larsen
Guide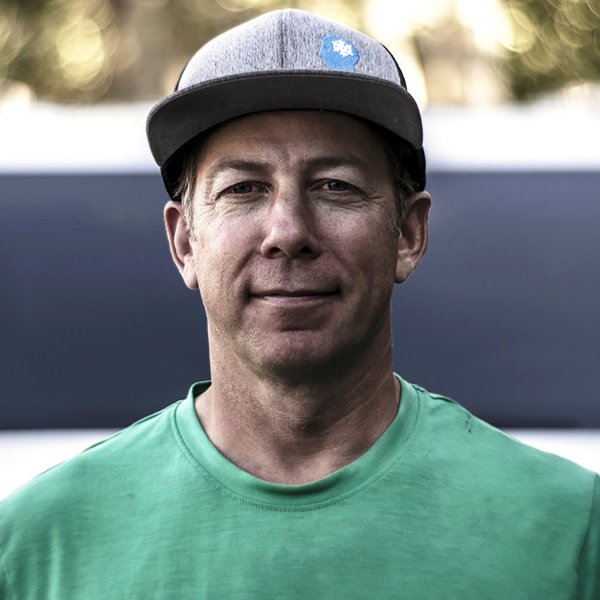 Eric is a Polar adventurer, guide and instructor. As an educator, he strives to connect people to places and issues and in recognition of those efforts, Eric was elected as one of Outside Magazine's Eco All Stars in 2008. In 2006, Eric and Lonnie Dupre completed the first ever summer expedition to the North Pole. He successfully led his first expedition to the South Pole in 2008 and is now one of only a few Americans to have skied to both the North and South Poles. In November 2009, Eric returned to Antarctica for the first leg of his world record Save the Poles expedition. He became the first person to reach "all 3 poles in a single year." This time he completed a 750-mile ski traverse to the geographic South Pole then two short months later he was at the northern Ellesmere Island for a land to North Pole expedition. His international team reached the North Pole 51 days later on Earth Day April 22, 2010. He completed the final leg of the Save the Poles expedition by climbing Mt. Everest in a rare Fall ascent with the Mountain Professionals Sherpa team. Eric's other expeditions include the last full length unsupported North Pole expedition in 2014 with Ryan Waters, climbing Mt. McKinley, Orizaba, Ojos del Salado, many Cascades Volcanoes, and he continues to instruct the Polar Ski Training, and guide on Last Degree North and South Pole expeditions. He lives in Crested Butte, Colorado.
Chhering Dorjee Sherpa
Guide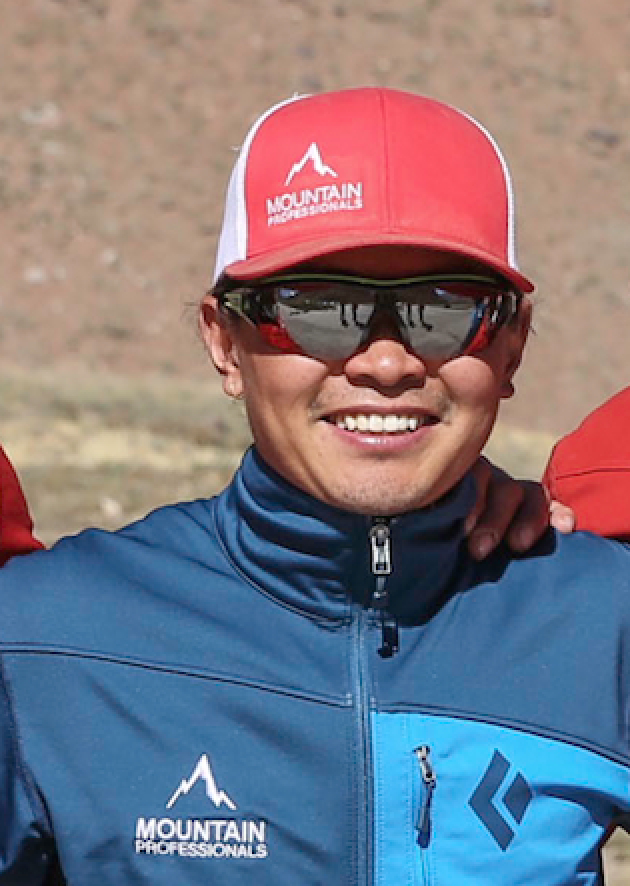 Chhering has worked since 2007 throughout the mountains of Nepal as a very talented and personable mountain guide. He is a UIAGM/IFMGA certified mountain guide and was working as the Sirdar or chief Sherpa guide on our expeditions, prior to moving to Canada with his family. He now guides year round, mostly in the Rockies when not guiding an expedition. Chhering has already amassed a lengthy climbing and guiding resume in the Himalaya and has reached the summit of Mt. Everest seven times, Cho Oyu two times, and Manaslu three times as well as numerous technical rock and ice routes and many 6000m to 7000m peaks. In addition to his guiding he was  selected as a Nepali Climbing Instructor and an International Federation of Sport Climbing Judge and Route Setter. Chhering lives in Canmore, Canada.
Tashi Sherpa
Guide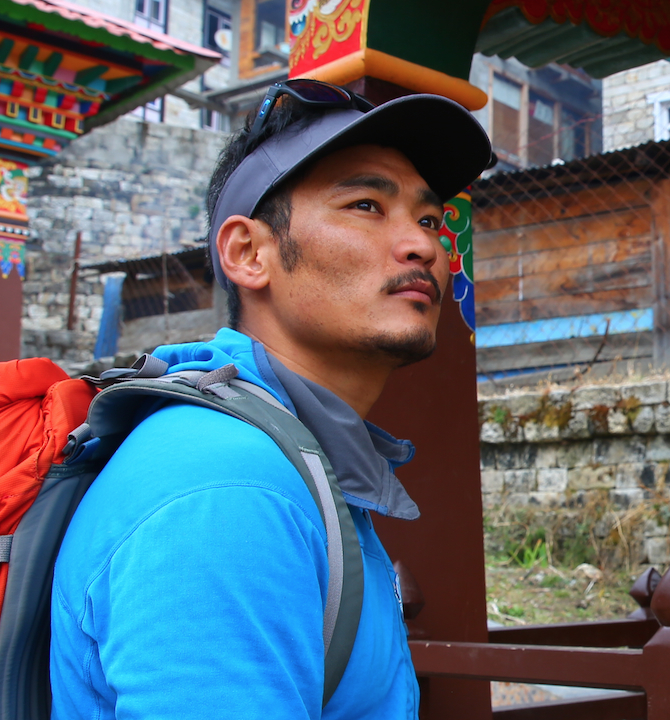 Tashi grew up in a village that is literally on the trek to Everest in the Khumbu Valley of Nepal. He began his guiding and instructing career in 2012, and has since worked in a variety of settings including rock climbing in the Alps and Nepal, ice climbs and glacier travel on many 5000m to 8,000 m mountains. Tashi is a certified UIAGM/IFMGA mountain guide and is the Sirdar or head climbing Sherpa for our Himalayan trips. He has climbed Everest 7 times, as well as ascents of peaks such as Lhotse, Ama Dablam, Baruntse and many more, often leading rope fixing duties. Tashi's areas of focus for the last decade have been in high altitude mountaineering, expedition climbing, and technical alpine climbing, as well as mastering the art of guiding. He often goes back to the Alps to continue training and practicing rescue scenarios and has climbed peaks such as the Aguille du Midi, Mt. Blanc, and Aguille du la Brenva. He lives in Kathmandu, Nepal.
Tomas Ceppi
Guide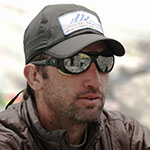 Tomas was born in Patagonia, Argentina and at an early age as became a climber in the Nahuel Huapi National Park. He has completed a large number of rock and ice climbing routes, backcountry skiing descents and climbs all around the world such as Mt. Everest and Mt. Lhotse (8.516 mts.), the 4th highest peak in the world, without using supplemental oxygen (May, 2012). He is a certified Mountain Guide from the EPGAMT and a member of the Argentinean Mountain Guides Associations (AAGM) and has extensive experience leading expeditions on Mt. Aconcagua, which he has repeatedly ascended, as well as on other peaks in the Central Andes, Patagonia, Pakistan, Chile, Peru, Bolivia, Antarctica including 5 expeditions to Vinson and in the Himalayas in Nepal. During the winter season, he practices backcountry skiing, mostly on the volcanoes in Patagonia. He feels very privileged to work as a mountain guide and to be able to share experiences with people that have the same passion. He lives in Buenos Aires, Argentina.
Juan Escobar
Guide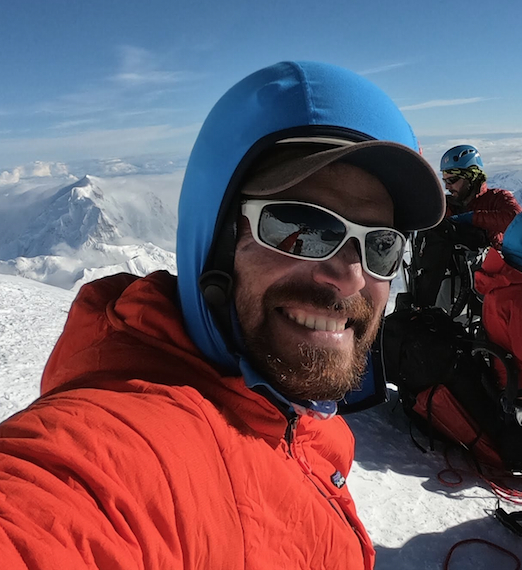 Juan P. has been working in high mountains for the last 13 years. He started as a porter on Mt. Aconcagua (6.962 mts.) for many years and then he continued working as a certified Mountain guide in the Argentinian Andes range with several successful expeditions to the summit of South America's highest peak. As well, he continues guiding and climbing many peaks in Bolivia, Chile, Peru, Mexico, Vietnam and Alaska. He received his certification as a Mountain Guide from the EPGAMT and is a member of the Argentinean Mountain Guides Associations (AAGM). He has rock-climbed in beautiful places like Patagonia, Spain, Thailand, and Argentina. He is a very passionate bicycle traveler, making different unsupported Andean crossings and several climbing trips approaching on a mountain bike. He also works in Antarctica as a representative and field operation manager supporting South Pole Expeditions and Tourists. Guiding mountains is not just a job for him, it is the most beautiful experience one can share with people. He lives in Puerto Madryn, Argentina.
Adrian Penzotti
Guide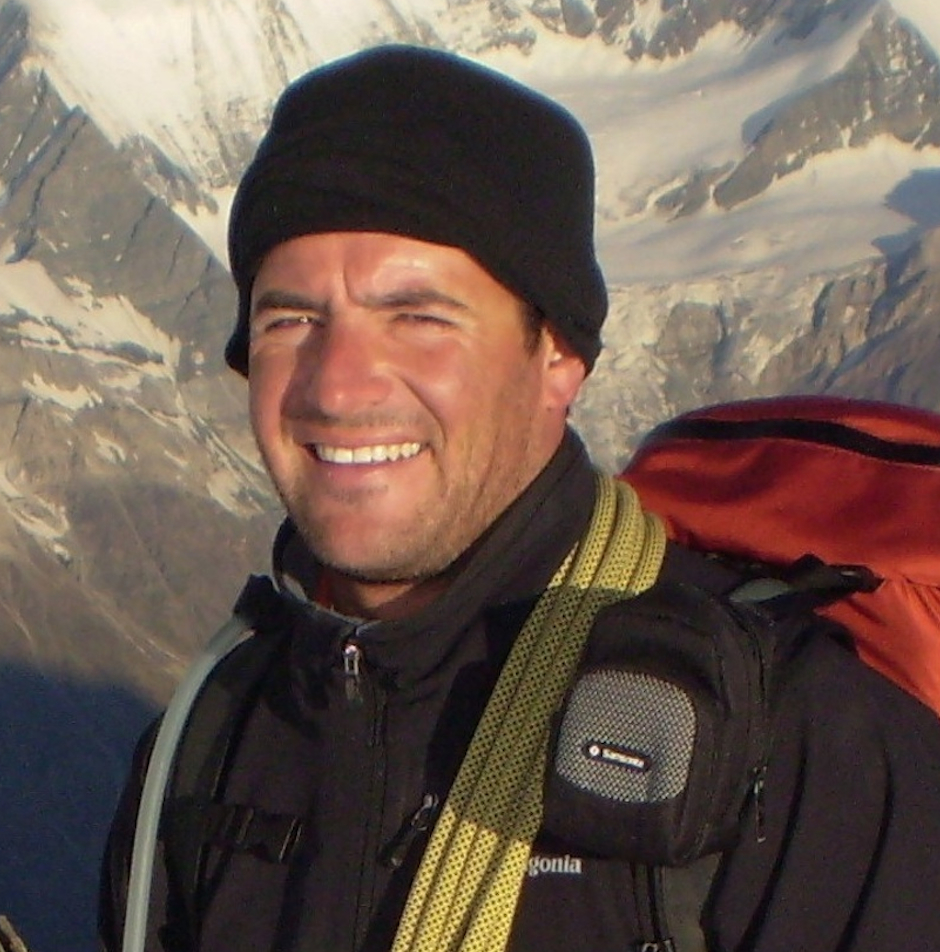 Born in the foothills of the Argentinean Andes, Adrian started his mountaineering life at a very young age. At just 17 years old he climbed the highest mountain in South America, Aconcagua (22,840 ft). In 1999 he finished his mountain guide training in Mendoza, where he received his certification as a Mountain Guide from the EPGAMT and a member of the Argentinean Mountain Guides Associations (AAGM). Since then, his mountaineering adventures have taken him to climb in a variety of countries and landscapes, leading expeditions in Patagonia, the Andes of Argentina, Bolivia and Perú, the major peaks of the Alps and the icy mountains in Greenland. For many years, Adrian has also been training outdoor professionals to treat wilderness medical emergencies  as a Wilderness First Responder instructor. With more than 20 years of experience in the field, sharing the simple life of expedition journeys is one of the biggest motivations that inspire Adrian to lead  adventures around the planet. He lives in Bariloche, Argentina.
Joe Biebel
Guide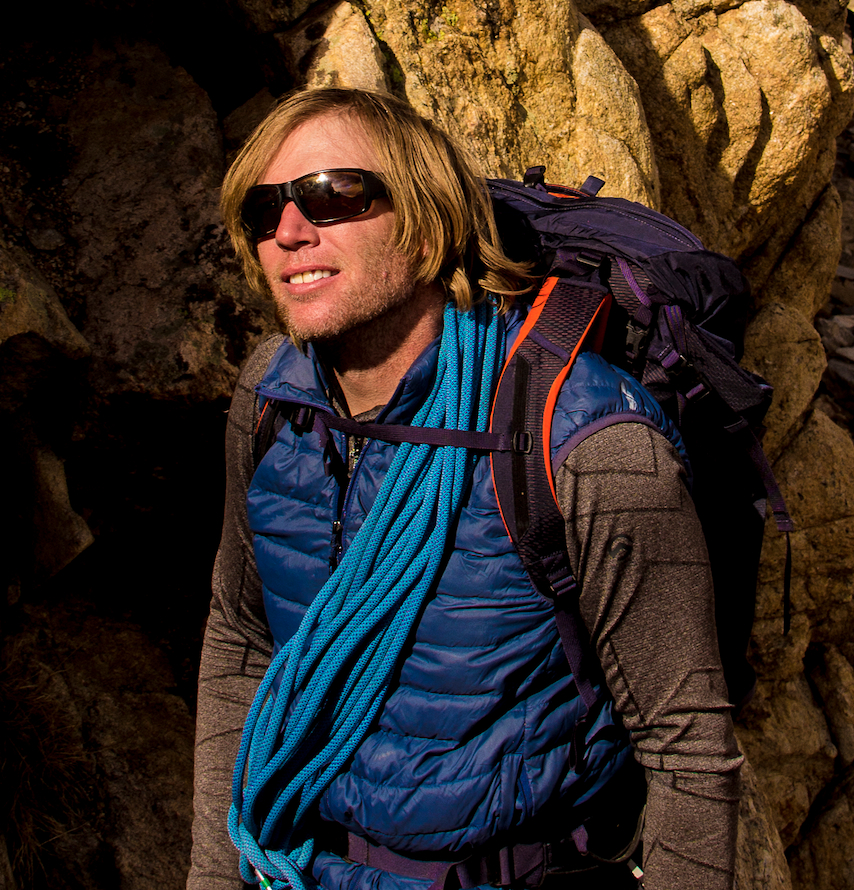 Joe was born in Wisconsin and quickly fell in love with the mountains on a family trip to the Tetons in Wyoming when he was 12 years old. He moved out west at a young age and has been challenging himself in the mountains ever since. Whether big mountain skiing, climbing, endurance racing or on expedition, he is at home in big places. Joe started guiding in 2014 and has been training with the AMGA in all disciplines (Rock, Alpine, Ski), he also has his pro level avalanche certification and is a wilderness first responder. He has well over 20 years of experience in technical terrain and has developed a guiding technique that is very successful in reaching goals with the management of risk as a top priority. While pushing his boundaries all over the world he as been guiding in the Rockies and Cascades. Joe has a degree in Fire Science and was a chef for 19 years, he currently lives in Silverthorne Colorado.
Pavel Laktyushkin
Guide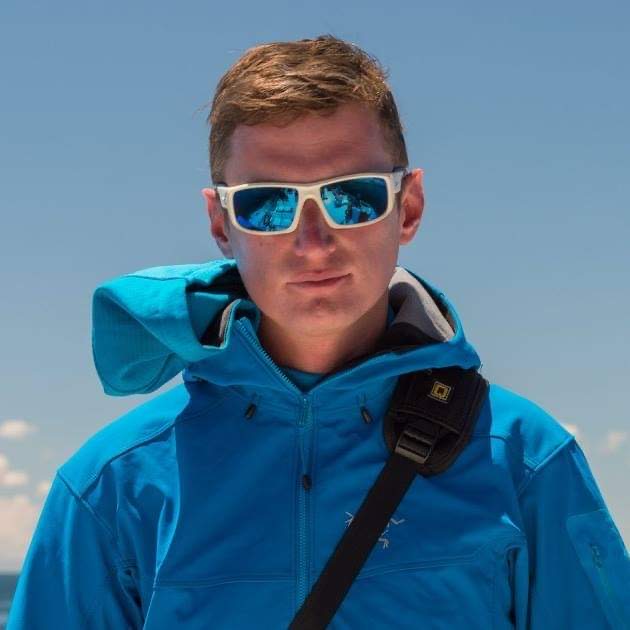 Pavel has been working as a mountain guide for over eight years, specializing in high-altitude expeditions in the Caucasus and Pamir regions, in particular he has guided on over 100 Elbrus ascents in Russia, led multiple Kazbek and Lenin Peak expeditions. Pavel has over twenty years of experience in mountain tourism. He has completed a large number of white-water routes in Siberia, Altai and Karelia, including several new routes; led expeditions to and successfully summited Denali, Aconcagua, Ama Dablam, Island Peak, Orizaba, Ojos del Salado, Cotopaxi, Kilimanjaro, Carstensz Pyramid, various peaks in the Alps. Pavel is an avid mountain biker as well as a strong trail runner. He has a master's degree in Microelectronics and Solid-State Electronics from National Research University. He lives in Moscow, Russia.
Tshering Sherpa
Expeditions Manager – Himalaya Programs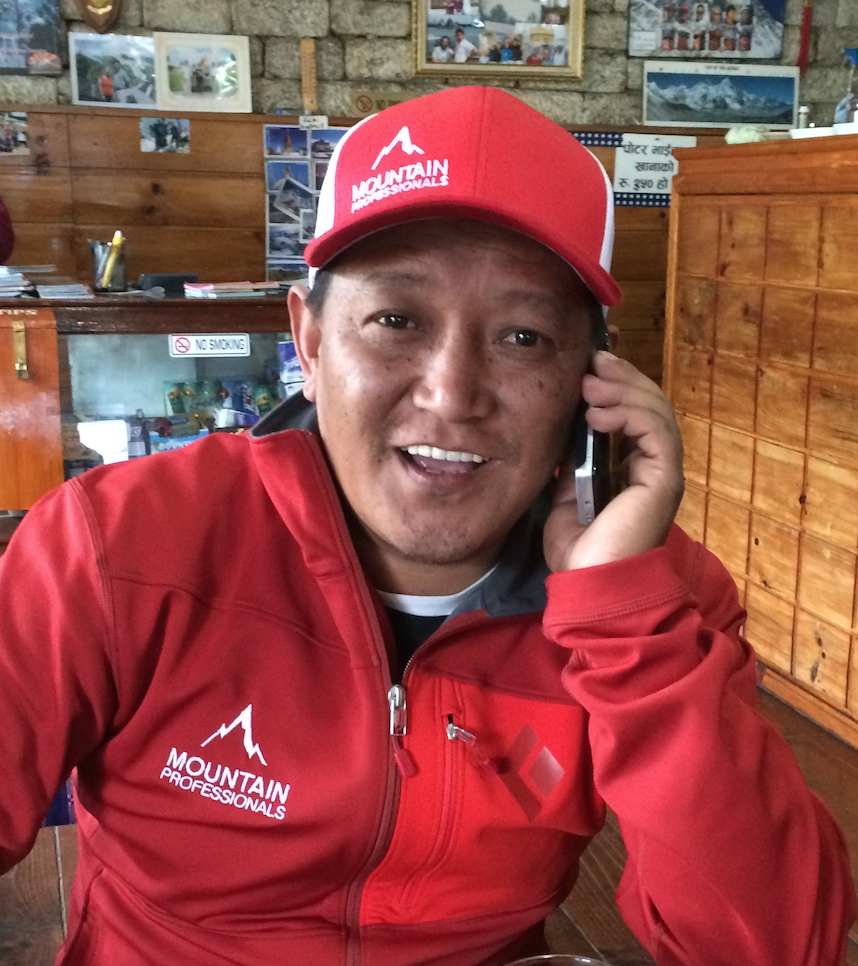 Tshering is our man on the ground in Nepal. Commonly referred to as Sarg, short for Sargent, because he can get anything done, even if the question may seem impossible. He has been working as a professional expeditions manager in the Himalayas for close to 20 years and comes from a long line of Sherpa guides. Mountain Professionals founder Ryan Waters first met Tshering at K2 base camp in 2006 and the rest is history. He has managed the Mtn Pros expeditions ever since to mountains including Everest, Lhotse, Manaslu, Dhaulagiri, Lobuche, Island Peak, Ama Dablam, and too many treks to count. Tshering manages all aspects of our in country services for Nepal programs and is an invaluable member of the team. He lives in Kathmandu and Lukla, Nepal.
Melissa Beckwith
Banking Administration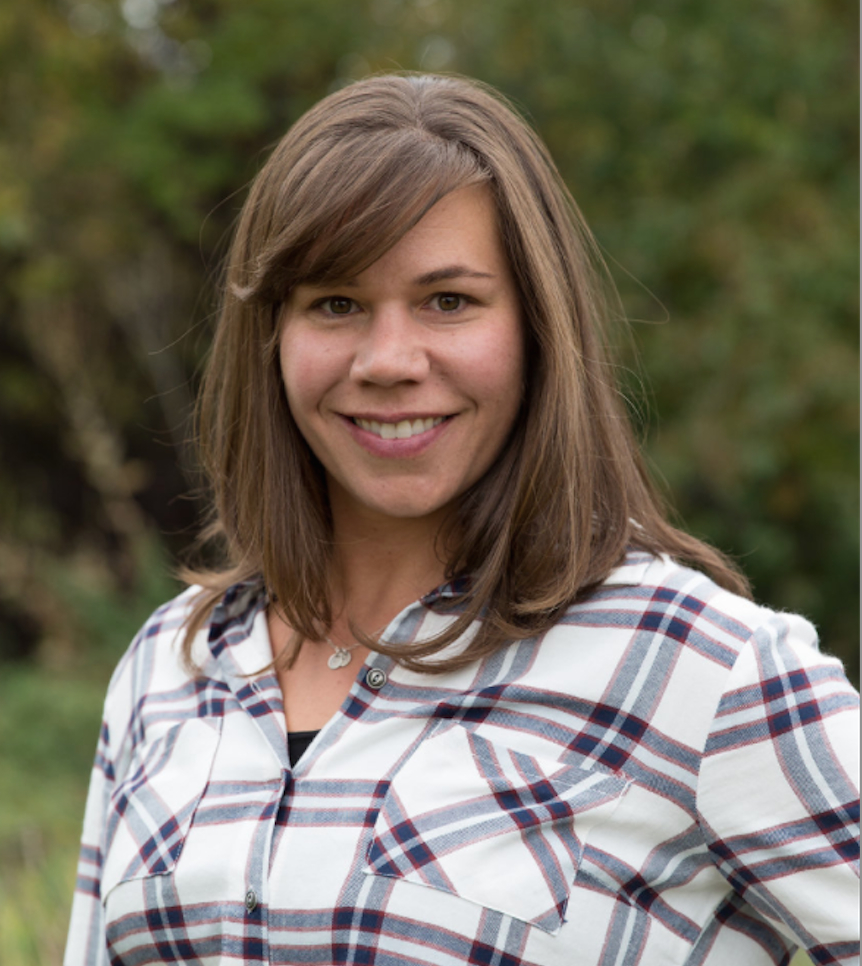 Melissa is an avid skier, hiker, backpacker and general outdoor enthusiast. She has worked in the outdoor sports industry for over 16 years in the marketing and creative services of Clif Bar, Vail Resorts, Red Bull and Patagonia. She currently has her own graphic design business and works in the Mountain Professional administration side of operations helping with the communication/banking aspects of the business. She lives in Louisville, CO.
Doctor John Podraza
Medical Consultant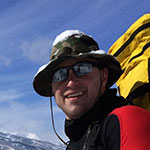 Dr. John Podraza earned his medical degree from the University at Buffalo. Dr.Podraza then joined the Unites States Navy where he completed both residency and fellowship followed by training as a surface warfare medical officer. He is currently a Lieutenant Commander in the US Navy and is double board certified. Dr. Podraza is also certified and/or currently an instructor in basic life support, advanced cardiac life support, pediatric advanced life support, and advanced trauma life support. He currently works at the Walter Reed National Military Medical Center and volunteers his time with multiple wounded warrior adaptive sports programs. John is a member of the Wilderness Medical Society and is currently completing a fellowship in wilderness medicine along with a diploma in mountain medicine. Some of his accomplishments include skiing the 10th Mountain Division Hut system in Colorado, climbing Chimborazo, Cotopaxi, and Cayambe in Ecuador and has completing a solo winter traverse of the Presidential Mountain Range in New Hampshire. Dr. Podraza has also climbed the tallest mountains in both North and South America: Denali & Aconcagua.