The January 2023 Aconcagua climb is underway in Mendoza! The group had a two day preparation in Mendoza taking care of gear checks, meetings and a group dinner before heading to the park gate. Yesterday they trekked to Confluencia camp and slept as the first night on the trail.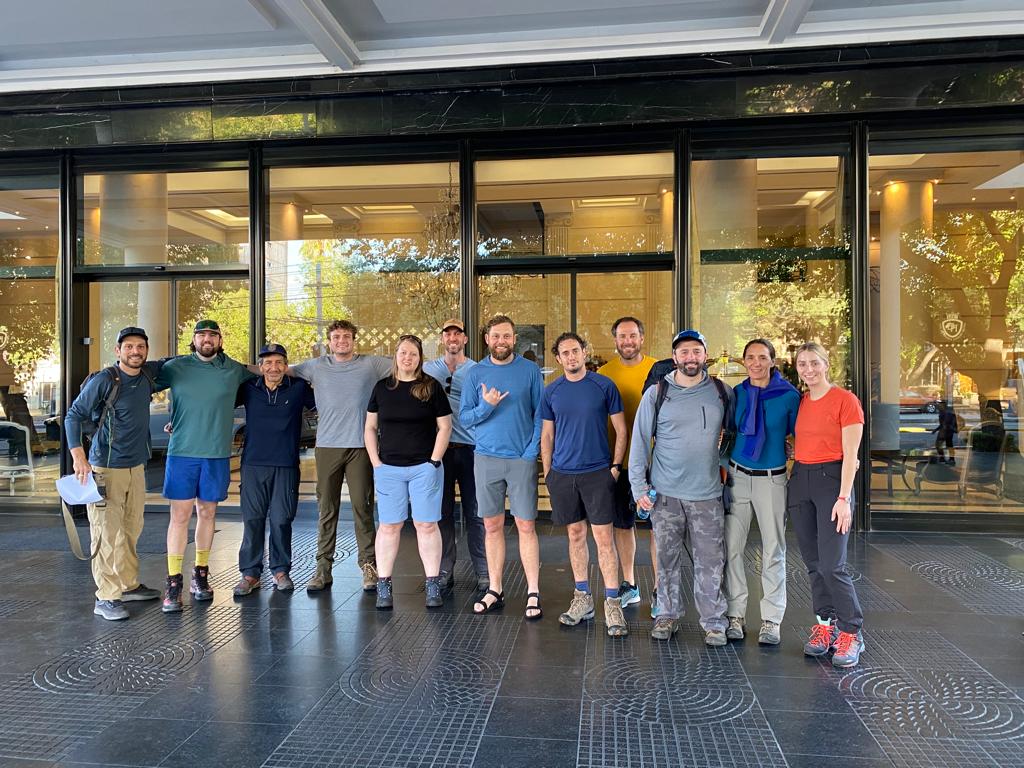 Today they did an acclimatization hike up along the rock and incredible colors toward Plaza Francia. This is a great way to slowly begin to acclimate the body on the way into base camp. We always use our same Camp location here and enjoy a nice dining dome with fresh meal prepared by the chefs… it is quite nice for the middle of the valley!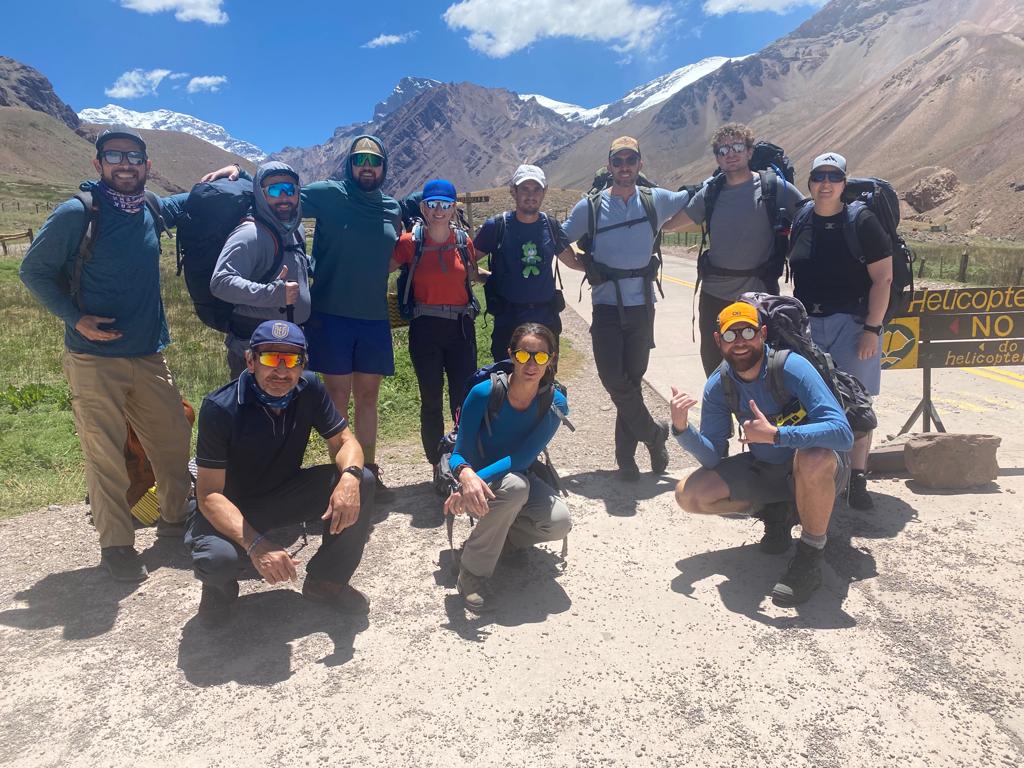 Tomorrow the goal will be to reach the base camp at Plaza de Mulas. Elevation 4300 meters. It is a long day to reach the base camp but a memorable trek through some quite amazing scenery. Best of luck team!