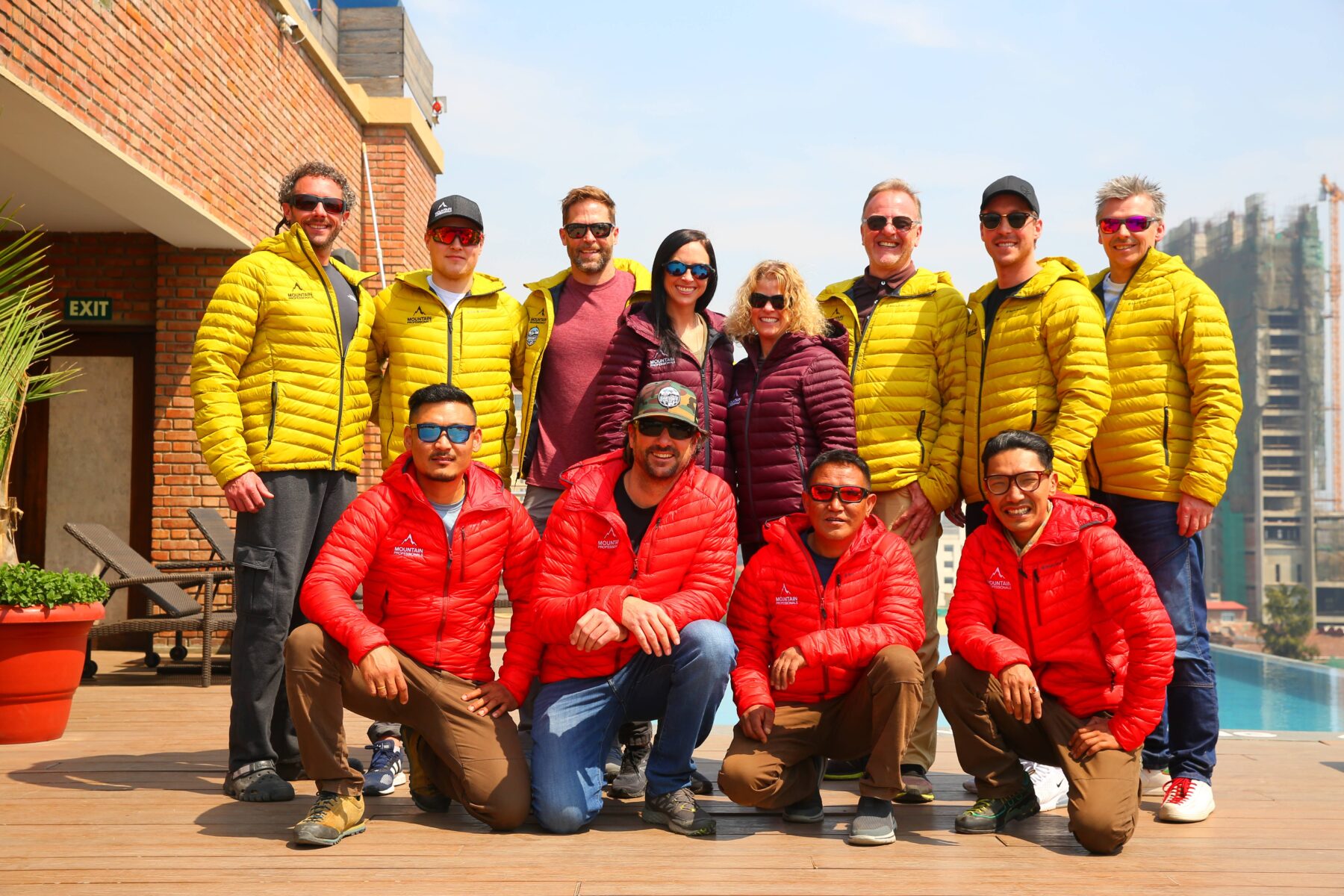 On April 1, we touched down in Kathmandu. Hazy skies still linger in all directions, brought on by months of wildfires in the surrounding hills and very little rain. After over a year away from Nepal, it is quite remarkable to be back on the ground in this home away from home. It is the same. But it is different. The airport had just a bit more chaos in the arrivals area than usual. A new ramp of cement and marble now leads you out of the same cramped baggage claim area which has been in need of an update for years. Apparently that is underway, as construction was ringing out in the middle of the area behind loose fabric as people collect baggage. It is good to see that they made use of the down time brought on by a year of no tourism, yet the new ramped walkway is too steep a pitch and it is almost hard to keep your baggage cart in check.
Nonetheless, it is a nice thoughtful upgrade. After flight connections and layovers and challenging visa on arrival setup exacerbated by the pandemic times, the new hallway makes you anxious to finally break free from travel, out into the parking area once and for all. But, someone decided to funnel this down to a landing where you find three elevators. You must take these if you are using baggage carts. Another line. Someone with good intentions seemingly forgot that most the foreigners and locals are going to arrive with lots of luggage and will be forced to hit this choke point in the airport exit process, waiting for their turn in a randomly placed elevator to just get down one last floor to the street and parking. Same same, but different. Part of the charm of this complicated place.
Riding into Thamel, Dawson, one of our climbers from the USA made a comment that things looked upgraded and more organized than the last time he was in Kathmandu. Maybe. Hard to tell.
Fredrik from Norway, who is on his first visit to Nepal, simply asked "what kind of a city is Kathmandu." A pretty vague question that could be answered in a thousand ways. You could mention thoughts about the cities population, its chaotic movements, cars, rickshaws, temples, general magical feel that is hard to put a finger on. Simply put, it is magical in its own way that is hard to piece together.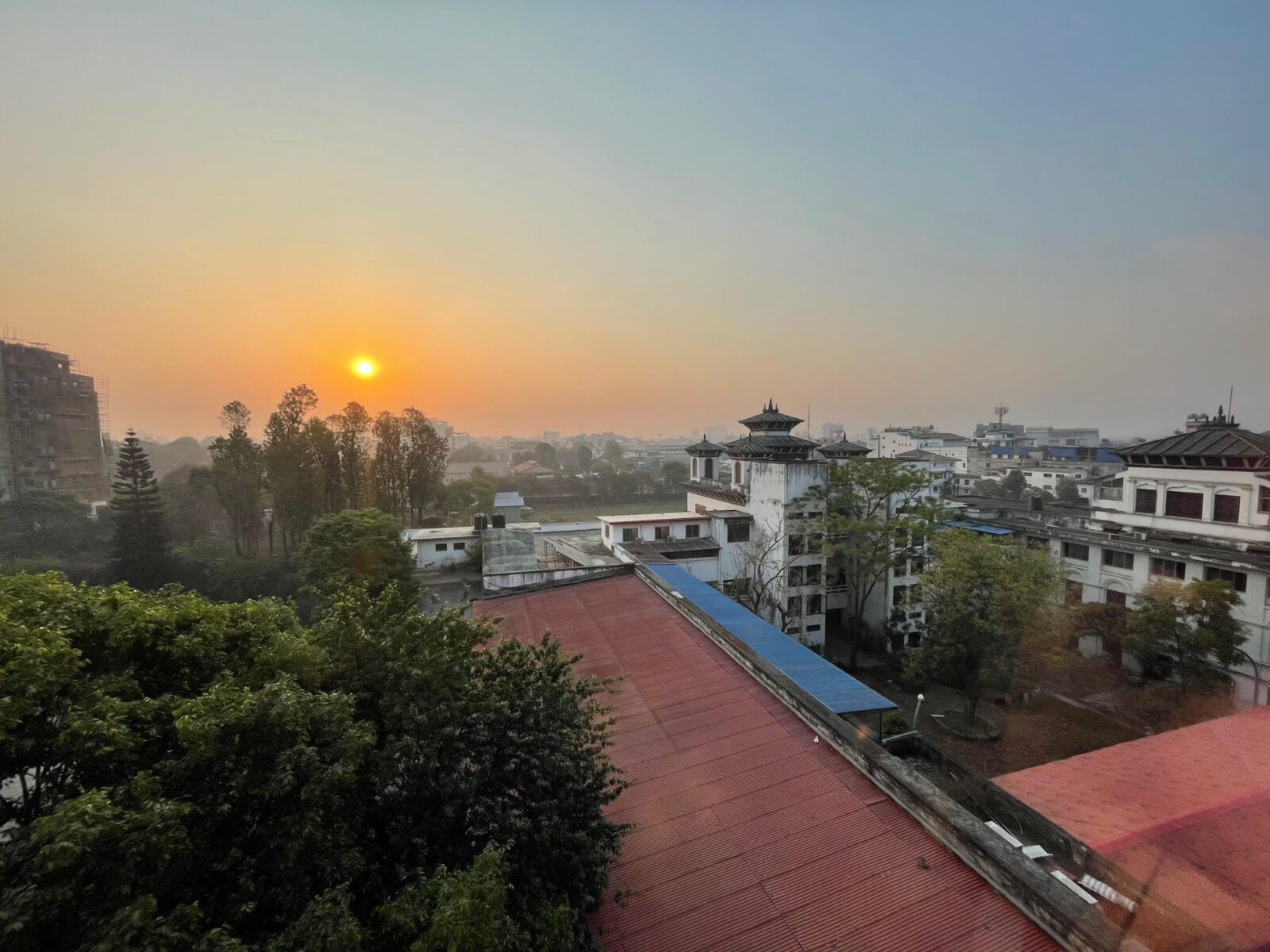 Our 2021 Mt. Everest Expedition is underway with the team now relaxing next to the rooftop infinity pool during the day time in between meetings and "to do" checklists. The idea is to remain as much as possible in a bubble due to the obvious challenges we are all facing still. But this is hard, part of visiting Nepal is so much about the experiences of mingling with the people. Shopping in small stores or dodging motor bikes on the busy streets. While waiting their turn to take a Covid-19 PCR test in the wine bar. We made an itinerary of things to do, schedule meetings and organize checklists. Just as that scene would imply, our hourly and daily schedules are fluid. Shopping or walking the streets will be limited, masks worn, and a general sense of protecting oneself and others from excessive interactions.
Regardless of the unique circumstances of this spring, the group is filled with excitement. Nervous anticipation fuels questions about sections of the climbing route that are more than a month in the future. Yesterday we wrapped up the individual gear check and journeyed close by to an outdoor seating area for an official team welcome dinner. We are all so psyched to be on an adventure once again. We can all slow down now. Go to sleep early and get on the time rhythm halfway around the world. Tomorrow on April 4th, we will take the domestic flight to begin the trek into the Khumbu. Though some things are a bit different this year, the preparations are the same. Our team sends their best from Nepal.