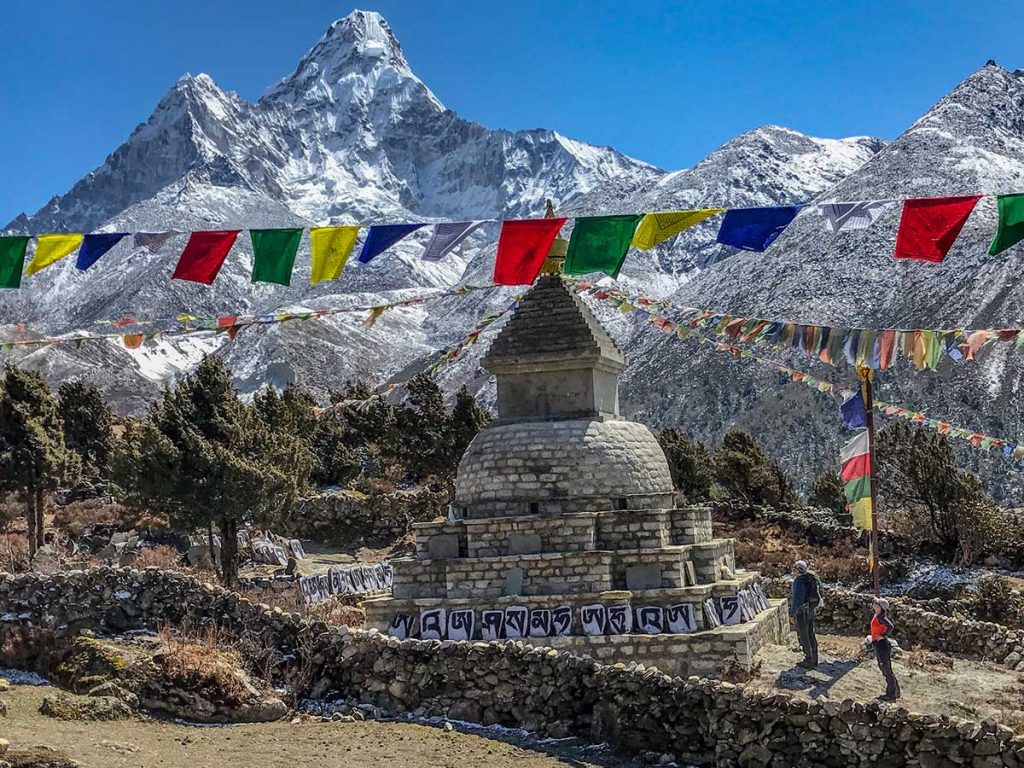 The Everest team has reached Dingboche today and is feeling great! We finally got some clear weather which was a very nice change and it allowed us to get awesome views of the valley with all its splendor. We got our first views of Everest this morning out of the window in our lodge and it never let up, lots of great trekking with Ama Dablam, Lhotse and all the other magnificent peaks.
Tonight we are now well over 4000 meters and will be staying here for the evenings of the 8th and 9th, before we take off for Lobuche. This is our favored spot for staying as it is a little higher than Pheriche, and gets more sun so it is a little warmer on the whole for a nice rest day.
Tomorrow on the 9th, the group will take an acclimatization trek up the surrounding hills for an extra dose of elevation and then return to the teahouse for a relaxing day. So far, no issues to speak of with regards to health, everyone is feeling strong and enjoying the day to day trek through this majestic landscape.
Over the next few days we will be sending more media to our Social Media channels so if you want to see what the group is up to, check out the Mountain Professionals Facebook and Instagram accounts. Sending best wishes from the team and hello to friends and family back home!